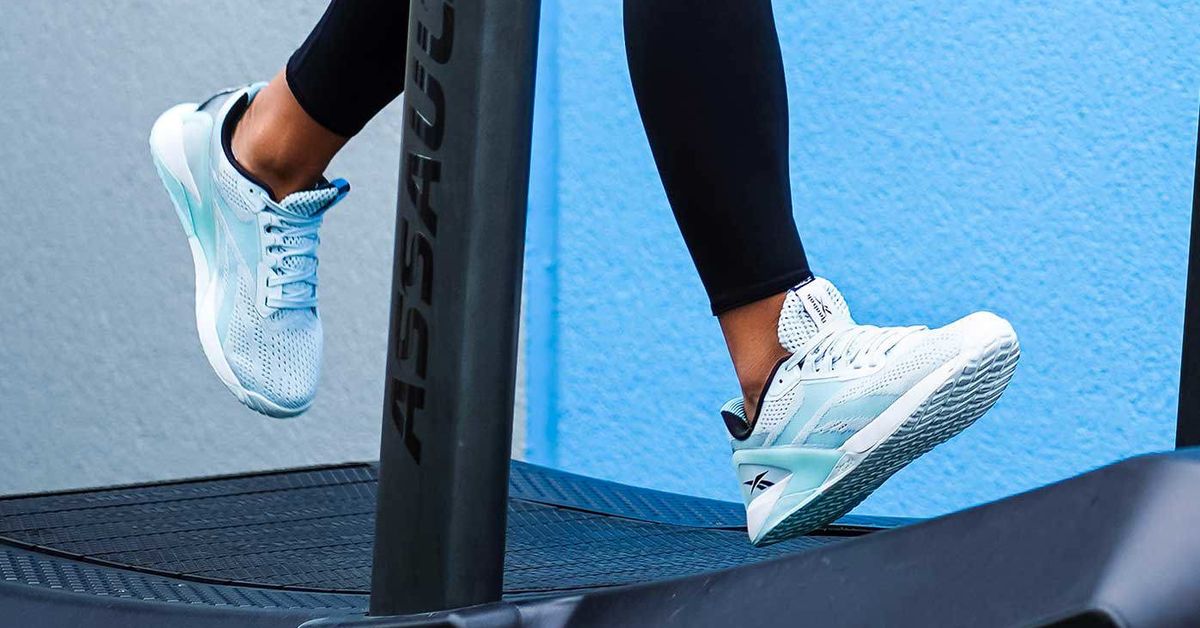 When it comes to specific types of training, true exercise buffs know not all footwear is created equal.
"When we run in a shoe that doesn't have the correct support we run the risk of injury," fitness model and wellness advocate Sophie Guidolin tells 9Honey.
In the past, this saw the mum and author swapping into multiple different trainers per workout.
"Once upon a time I needed a squat shoe, running shoe and general weights shoe," she says.
Squat shoes would be a nightmare to run in, being typically heavy and featuring a heel, according to the fitness pro.
More recently as Reebok ambassador, Guidolin has made the switch to Nano X1's, an all-purpose trainer that she says finally allows her to pound the treadmill, squat and box jump in one session.
"When you wear a versatile shoe you can include high-intensity movements and exercises are supersets then — from deadlifts to box jumps to running. No need to change your shoe!"
Keen to trade in all your trainers for one multi-functional pair? We've rounded up some of the best cross performance shoes in the biz.