An Australian man who took on the challenge of only eating KFC for an entire month has revealed the devastating effect fast food can have on the body.
Fitness fanatic Conan Visser claimed he piled on eight kilograms and noticed a drastic slump in his mental health after 30 days of only consuming KFC.
Speaking on his TikTok, Visser said his diet of deep-fried chicken, chips, mashed potatoes and burgers resulted in liver and kidney damage — but the worst consequence was his declining mental health.
READ NEXT: Is wine o'clock really that bad? A dietitian's take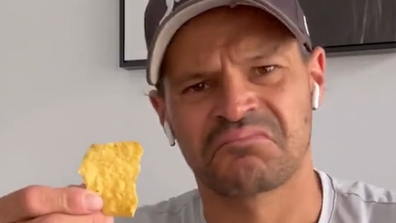 READ MORE: Apple Watch exposes cheating partner
"I put on a kilo every three and a half days, my blood showed liver and kidney damage and I had to go to my doctor because my stomach was hurting so much," he explained in a video.
"The biggest effects were my mental health, my training and my motivation."
Visser, who usually works out twice a day, said he lost all energy after just two weeks of his KFC diet.
After three weeks, he didn't want to exercise at all.
"Man, it brought up some demons from when I used to be overweight," Visser told his followers.
"I was not feeling good about myself, so my mental health really declined, really fast."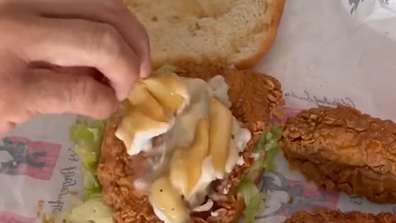 READ MORE: Can you out-exercise a silly season diet?
Following a whole month of consuming KFC, Visser said he did a water-fast to clean out his system.
"The bloods came back good within seven days, my constipation and colon was completely cleared out."
Visser chronicled his 30-day fast food diet with followers and revealed he spent more than $1000 on KFC and consumed over 100,000 calories.
The TikTok star also revealed he piled on 7.6kg during the month-long challenge.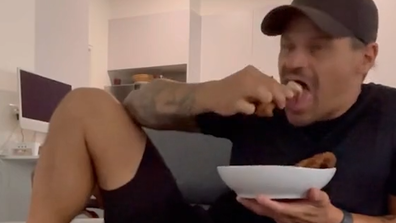 READ MORE: Australia's best meat pie named
"This journey is just super weird. A lot of highs and lows. I'm just starting to feel gross and I'm hating the weight getting put on," Visser said.
KFC Australia provides its customers with a nutrition factsheet and encourages a "balanced diet" on its website, describing its food as an "occasional treat" in an otherwise healthy lifestyle.
"A healthy diet is a balanced diet. Different foods contain different nutrients. So to get everything you need, you should eat a variety of foods," the company states.
"With the right choices, KFC's great tasting food can easily fit into a healthy lifestyle as an occasional treat."
For a daily dose of 9Honey, subscribe to our newsletter here.