It's a feeling many Australian mums will know very well — it's the end of a long day, the kids are in bed and the housework is finished.
Perhaps it's time to crack open a bottle of red?
Australia's "wine mum" culture may seem innocent enough, but lurking behind our nation's modern drinking habits hides a sinister truth.
READ MORE: Popular YouTuber dies of kidney cancer aged 36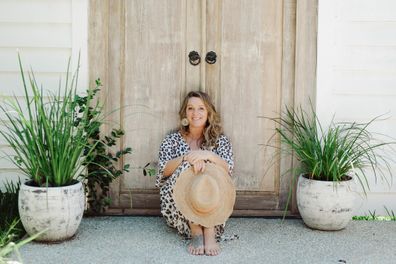 READ MORE: Do you fold your pyjamas under your pillow?
Sunshine Coast mum Victoria Vanstone, 45, was a "classic party girl" drinker. After welcoming her first child, she escaped motherhood on the weekends to binge-drink and get wasted at nightclubs.
Back at home on a Sunday morning, the anxiety and dread crept up and made her miserable.
"I tried to be a mum and be the party girl, because I didn't know who I was without it and I had expectations and a reputation to keep up," Victoria, co-host of the Sober Awkward podcast, tells 9Honey.
"I was a perfect mum during the week, and then at the weekend I was like a wild banshee. But I just couldn't stop that pattern.
"I kept this up for two years, hen anxiety and shame would infiltrate my hangovers, and I couldn't cope with the fact I was so hungover I couldn't look after my child."
Victoria isn't alone in her experience.
According to an Australian study published in the Drug and Alcohol Review journal, around 21 per cent of women aged between 45 and 60 are drinking at "binge drinking" levels.
It is a concerning jump from the 13 per cent of women in this age bracket who identified as binge drinkers in 2001.
READ MORE: Kim Kardashian deletes swimwear photo after photoshopping claims
Victoria says the research, while worrying, isn't particularly surprising, as a lot of women tend to return to drinking after their children get older and move away.
"It's almost like a rebellion — like, 'I've done my mothering and I've done the work. Now It's time to escape that and drink like I used to in my 20s and 30s'," she says.
"You have this freedom and if you're not getting up early in the morning or making school lunches, you tend to start drinking."
For a daily dose of 9Honey, subscribe to our newsletter here
Alcohol abuse among older women isn't always obvious, like in Victoria's case.
It starts with a normalised drinking culture that seeps into your everyday. Soon, the 5pm Pino Grigio is poured at 12pm and then you can't have dinner with friends without it turning into a drunken night out.
"I was never picked out as a problem drinker, because my drinking was absorbed by everyone I surrounded myself with and it was so normalised," Victoria explains.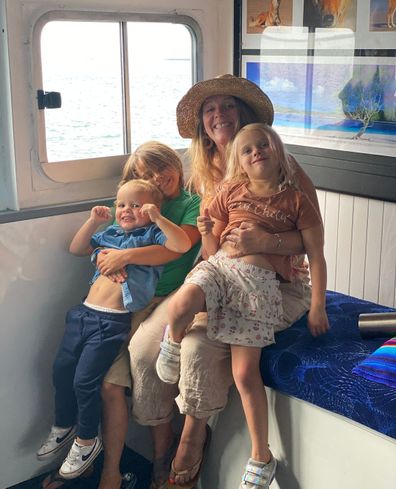 "No one ever put their hand up and said, 'You have a problem' and that was the issue."
The paper found a "drinking culture" in Australia tended to be a driving factor for the binge-drinking in all age brackets, particularly in rural areas.
"Some qualitative research has demonstrated that those in rural Australia view alcohol use as central to their local culture, with strong normative pressure to drink and a sense of belonging associated with alcohol use," the research states.
Victoria says she hit rock bottom six weeks after giving birth to her second child.
Her husband had to hose her down in the shower after she vomited in the taxi during a night-out. It was a sobering moment for the mother-of-three, in every sense of the word.
"I woke up the next morning and said, 'I can't do this anymore'. I'd tried to moderate and slow down, but I was going out and coming home covered in vomit. It just wasn't working," she recalls.
"I said to my husband that I needed professional sport, and that kickstarted my sober journey."
The research paper also found drinking at home can be "equally as harmful" for middle-aged women with binge-drinking habits.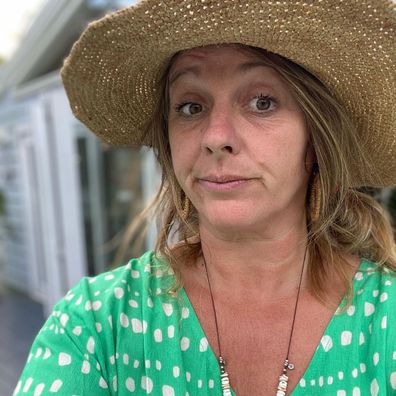 READ MORE: Matty J opens up about coping with miscarriage as a dad
While in Victoria's experience it was wild nights out that resulted in dangerous drinking, the pandemic has forced alcohol consumption behind closed doors.
"A recent study of 2411 adults in the USA (mean age 42 years, 67% female) which found that loss of employment related to the COVID-19 pandemic was associated with increased alcohol use, with the main self-reported reasons for increased use being more time, boredom, less responsibility, worry and loneliness," the paper states.
"Whilst historically alcohol research and policy has focused on drinking outside of the home due to the visible harms, more recent research is demonstrating that risky drinking in the home may be equally as harmful."
Victoria says drinking at home can be a serious issue as it is a step beyond the "socialised" aspect of alcohol.
"It can get a bit out of control because there's no one there to tell you off about that second bottle," she explains.
"I've spoken to people who were drinking during the pandemic and it spiralled out of control, and it got to the point where they were on their own they've looked in the mirror and realised "Oh my god, this is a problem'."
READ MORE: Mum's 'bizarre' pregnancy belly shocks the internet
Victoria will mark four years of sobriety in March, an incredible milestone for a former binge-drinker.
Despite her progress, the busy mum says there are still moments where she feels compelled to reach for the drink.
"I think I'll feel like that for the rest of my life, I know I won't drink but when I reach for a drink I know my behaviour so well, I know I can't just have even one," she says.
"It never ends well for me — I'll sit there and fantasise about a drink but then I'll play the tape forward, and realise I'd do something I'd regret or have hangover anxiety and it's just not worth it."
"I'm a lot happier and more content now."
Victoria blogs about her journey with sobriety on her Instagram, @drunkmummysobermummy.
If you or someone you know is struggling, contact Lifeline on 13 11 14 or Beyond Blue on 1300 224 636. In an emergency, call 000.