Righto! Now is the perfect time for a diet overhaul.
If you've been feeling a bit sluggish or like you're holding onto a little bit of unwanted weight, here are some easy ways to slowly stimulate your body into a mini detox without changing your lifestyle too much…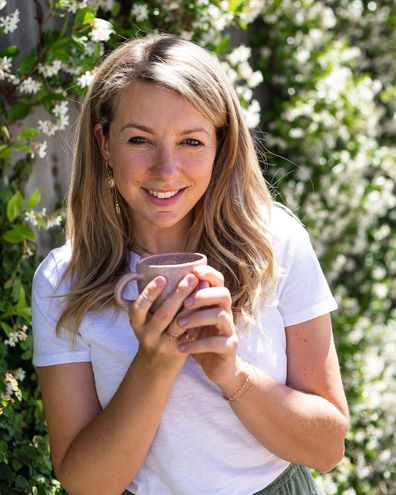 Lemon in warm water first thing
Now I know this one is a no-brainer but it actually works, lemon juice stimulates bile secretion and is a great way to give your liver a kick start. The liver is like the trash-can of your body so it has to detoxify all the junk that comes in. Lemon juice in warm water will stimulate the liver.
TRY: half a lemon in about 1/3 cup of warm water, then straight down the hatch!
Broccoli
If you ever want to go on a health kick, the best way to do it is to up the greens. Broccoli is a goodie because it also stimulates the liver, it works on phase-two liver detoxification.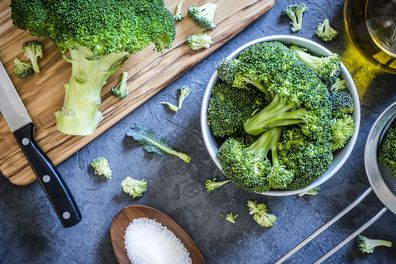 Steam it, roast it, toss it through some yummy pasta, add it to some soup — It's so versatile. My personal fave is just to simple roast it in some olive oil, salt and pepper.
Berries (any of them!)
These guys are super high in antioxidants and they're anti-aging. You can eat a whole punnet after dinner for a healthy sweet treat. Replace your milk chocolate with berries and a few squares of dark chocolate.
Sweet potato
This guy is great, because it helps with the sweet cravings, it's high in fibre and it's a slow release carbohydrate.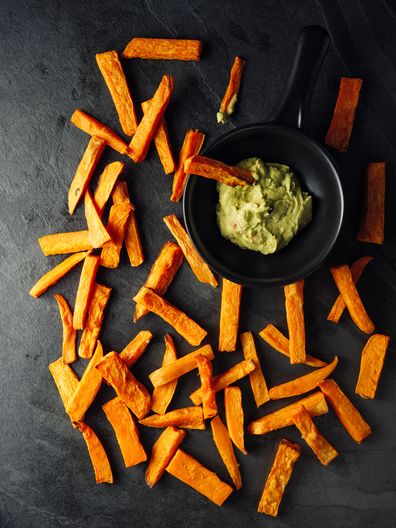 TRY: Veggie chippies.
These are great way to add more flavour and nutrients to your eating. It's as simple as finely cutting up a sweet potato, laying the slices out on a baking tray and roasting them with your favourite spices — I love to use chilli, lime juice, coriander seeds and sometimes I'm in the mood for fennel seeds, but it's totally up to you.
You can also just go for a simple rock salt and pepper combo. With the oil, because you're roasting, I'd got for a fry safe extra virgin coconut oil. The cooking time depends on the size of your batch and the thickness of your chippies. I cut them super fine and they only take 10-15 mins.
Give them a whirl, they made a great addition to dips, a side to meals and even add that little bit of extra crunch to a salad! You can also try this with beetroot, carrot, eggplant and kale.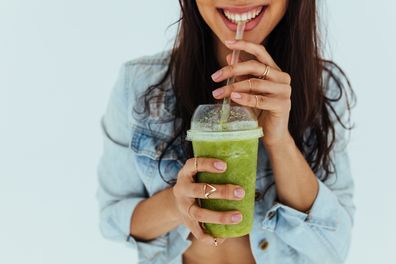 Green smoothies
Think about adding a handful of baby spinach to your fave smoothie creation, baby spinach wont impart flavour like kale or silverbeet. So it will look green, you'll have the health benefits but it wont taste gross.