This article was written by Australia personal trainer and fitness guru Tiffiny Hall.
There's nothing like those first signs of progress when setting out on a health journey – moving one hole down on your belt, clearer skin, numbers reducing on the scales, sliding into your jeans, energy levels increasing!
But naturally, as time goes on and your end goal nears, progress plateaus. Yep, those darn last 5kg can be really stubborn!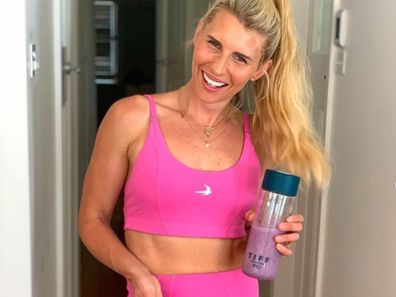 Whether motivation has dissipated with time, your body has adapted to your new healthy lifestyle, or your routine has gone stale, what you need is CHANGE.
As the old saying goes, nothing changes if nothing changes, right?
The key to breaking through that last wall and kicking those last 5kgs in the butt is to shock and challenge your body further – this is when you'll see new results, and this is how to go about it.
RELATED: The valuable lesson Tiffiny Hall's mum taught her about exercise, dieting and taekwondo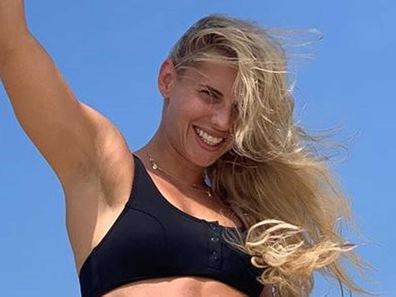 Interval training
Time to up the intensity with HIIT training, or as we do on my online health and fitness program, TIFFXO, TKD HIIT (Taekwondo high intensity interval training). It's truly the best exercise to accelerate fat loss and fitness. HIIT and TKD HIIT give you a great after-burn effect, so you burn calories whilst doing the exercise and then all day long afterwards.
Shadow Boxing
Not just for Black Belts! You can squeeze this one in literally ANYWHERE to shock your system into action. Throw a couple of punches (1, 2!), combine it with your strongest fighting stance (don't leave that chin open!) and whaddya know, it's a motivation knockout.
Change up your coffee order
Don't start with a 200 calorie latte. Either opt for black coffee (you'll get used to it), or go for a green juice, a vitamin hit juice or a Cherry Ripe Smoothie – say what? Yep it's real, and on my menu plan at tiffxo.com.
Snack smarter
I work from home, so it's not unusual for me to sometimes find myself eating at my desk, pacing the kitchen in search of snacks, or staring blankly into a half-stocked fridge, simply because I'm bored, tired or stressed. Can relate? Set yourself a rule not to dine al desco. I don't eat at my desk and if you work from home like me, avoid unnecessary additional mindless snacking – especially when the 3pm slumps set in!
Still can't resist? To be sure that you're hungry and not bored, before reaching for something snacky (something healthy that is) stand up and smash out 10 burpees, or run on the spot for a minute, then have a glass of water (thirst can often be mistaken for hunger!). A flood of endorphins will be released and you'll experience more clarity and energy.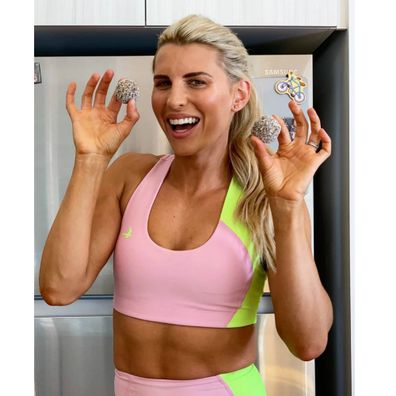 Watch your liquid calories
Many clients of mine focus on their diet or exercise to lose weight and improve their wellness, but they forget to think about what they drink! Does this sound like you? If so, you may want to change up your routine by trying my waterweek challenge: 7 days without milky coffees, alcohol, soft drink, fruit juices, milkshakes, sports drinks and energy drinks. That leaves only water and good liquids (black coffee, tea, and healthy smoothies) – on top of your meal plan of course. The idea is not to drink your calories but to eat them.
Variety
This is my secret. On TIFFXO, I program a different coached workout every day including Pilates, HIIT, flow, boxing and more. This style of exercise regime keeps your body guessing, which is exactly what you need to see (and feel) more progress.
Progressive overload
That little set of dumbbells may have done their dash!
Progressive overload allows your muscles to strengthen and your body to continue to be challenged to get results. This is done through gradually increasing the weight, frequency, or number of repetitions in your workouts.
RELATED: What to do when you crave a sweet treat: 'I'm a big believer in healthy swaps'