Celebrity trainer and The Bachelor alumni Sam Wood has defended himself against suggestions he faked a 'before' photo recently shared on Instagram.
Wood, 41, posted 'before' and 'after' photos showing his recent weight gain and subsequent weight loss to promote his popular program '28 by Sam Wood'.
"You might recognise this bloke…..Last year I was sick of going through the motions so on the first of September I joined my own 8 week challenge and these are the results," he wrote.
READ MORE: Bob Saget found dead in hotel room age 65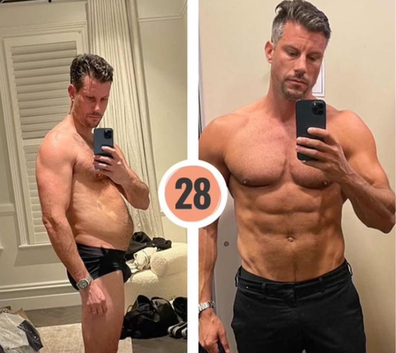 "I made a decision and I went for it and I cannot believe how much better I feel. Forget how I look. It's how I feel.
"More energy, better mood, more confidence, sleeping better, more productive. Feeling better mentally and physically in every way. I needed a circuit breaker. I needed to get out of a rut."
READ MORE: Piers Morgan vows to get back at Meghan Markle for trying to 'cancel' him
While many of his followers were quick to praise his efforts, some suggested he had faked the 'before' photo by deliberately pushing out his stomach.
"It would be more authentic if you held the same posture in both photos, rather than sticking out your stomach in the first?" comments one.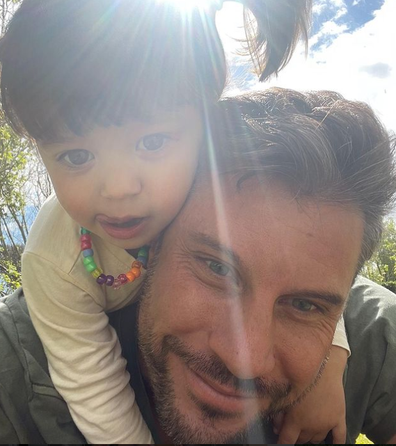 "Ok I'm all for exercising to feel better, and sustainable change not 'quick fixes' or diet culture," says another.
"But someone has to say we can't be serious with this before and after posture/angle/lighting…I hope that 'quick fix' challenge expectations don't lead people down the wrong path."
READ MORE: Sports Illustrated model discovers tracking device in her coat pocket: 'I freaked out'
Another comments, "Yeah if I pushed my guts I would look like that 2."
Wood responded to the negativity in the comments section of his post.
"To the skeptics and the haters it's all good I get it. The photo on the left is me and it was taken in the last week of August last year. I'm not sticking my guts out," he wrote.
Wood adds that his posture was "out", and was just many of the physical impacts of the weight gain he was "suffering".
"I'm sharing it to show that I'm real and was struggling like so many others as so many assume that as a fitness guy I'm always in good shape," he continues.
"It was scary and confronting to share a pic that I hate looking at but once it's out there, it's actually incredibly empowering and liberating."
He finishes the post by saying: "This is me. This is real. This is the shit I share with my 28ers on a daily basis. If you don't like it, unfollow, move on and happy new year."
Wood found love on Season 3 of The Bachelor with Snezana. They married in 2018, with Wood becoming stepfather to Snezana's daughter Eve, 16.
They have since welcomed two more daughters, Willow, four and Charlie, two, and Snezana is now pregnant with a third daughter.
For a daily dose of 9Honey, subscribe to our newsletter here