Are you longing for that perfect night's sleep you so desperately want? Maybe you're struggling to catch those Zzz's.
Health professionals generally recommend many factors to consider when trying to get a better night's sleep, including your sleep hygiene, reducing screen time before bed, as well as regular sleep times.
However, if you've been looking online for the answer to a good night's sleep (honestly who isn't?'), experts are warning you to stay away from the latest viral 'cloud bed' trend.
READ MORE: What to get the man in your life for Valentine's Day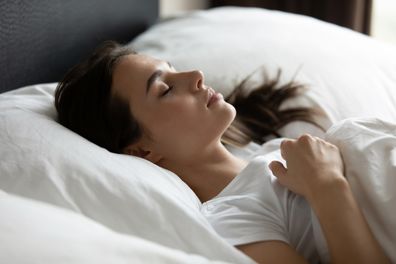 It's an important consideration for the bedroom – is the type of bed you're sleeping on and your mattress, suitable for you?
READ MORE: Sleep paralysis explained: What causes nightmares and night terrors
Followers of the 'cloud bed' trend will say they've found the solution, but sleep experts say these beds may be doing more harm than good.
In January 2023, #cloudbed passed 114.7 million views on TikTok and reached over 5000 posts, revealing they might be one of the biggest trends of the year.
However, are these beds actually good for you?
According to Crafted Bed's expert Brian Dillon, there are three things you need to consider before purchasing these types of beds.
1. Do you have back or knee problems?
As with any low platform bed frame, you need to consider whether you already suffer with any back or knee pain. If you've ever had any sort of injury in these areas, I'd strongly advise not purchasing a cloud bed.
When getting into the bed you'll need to use your knees to support your weight as you bring your body down to the level of the bed, which could cause pain and injury to anyone with previous knee problems. Similarly, cloud beds aren't incredibly supportive of your back.
Whilst they may look as soft as a cloud, if you suffer with any backache I would suggest going with a solid higher frame for stability.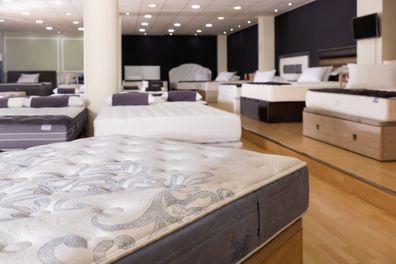 READ MORE: Can certain foods be the answer to a better night's sleep?
2. Do you move around a lot when you're sleeping?
If you move around a lot when you're asleep, this may not be the best bed for you. More affordable versions of cloud beds will often be delivered in separate parts, with the frame and headboard not connected, meaning a lot of movement could separate the two in the night.
You might find yourself on a separate side of the room to your headboard when you wake up if you're a really restless sleeper!
3. Can you afford the investment if trends change?
READ MORE: This could be why your home coffee tastes bad
We know that TikTok trends don't often stick around for more than a few months, but a bed is a costly expense that should last you years.
If you even have a hint of worry that you might want another bed if trends suddenly change, I would avoid this costly investment and go for a bed frame that's more practical and less trend-led.
This is something fans of the 'cloud bed' trend need to consider carefully during the cost of living crisis.
For a daily dose of 9Honey, subscribe to our newsletter here