They're probably not where you think.
It's happened to all of us: you go for a day at the beach, you take all the precautions – hat, sunscreen, shirt – but you still manage to wake up with bright red feet and the "thong tan" from hell.
Try as we might, it turns out that us humans aren't that great at applying sunscreen to our clammy, odd-shaped bodies – with 85 percent of us missing spots every time we do.
According to the CEO of the Cancer Council Professor Sanchia Aranda, the "hotspots" we all tend to miss are also the most glaringly obvious.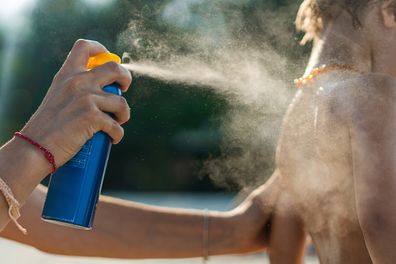 "Typically, the areas where sunscreen isn't applied properly include the face, the head, the nose and the ears," Aranda tells Coach.
It seems surprising that the place we're all most terrified of being burnt – our money-making faces – is the place where we forget to protect the most, but Aranda says there's a couple of explanations for this, including our inexplicable fear of a getting around town in a baseball cap.
"We attribute that to the relatively low use of hats in Australia – 48 percent of people used wear hats when they were outdoors, but after our latest survey that figure has dropped to just 44 percent," explains Aranda.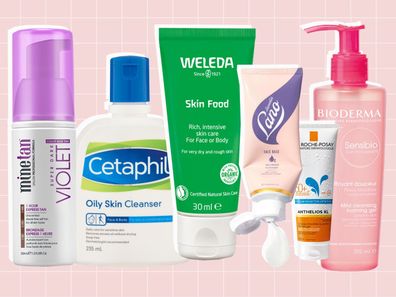 "It's also reflective of how we apply sunscreen – often people forget their ears or places where it's hard to see if you've achieved even coverage like the back of your neck."
Aranda also points that there's also quite gendered differences in where we tend to get burnt, as men tend to be a little more foolhardy than women when it comes to protecting their skin.
(Interestingly, the statistics reveal that men are much more foolhardy – the rate of non-melanoma skin cancer for males is almost double to what it is for females.)
"For women, the key areas that get missed include their shoulders, the tops of their feet and their legs," says Aranda.
"This is potentially down to two reasons – many women would leave the house wearing a cardigan but then take it off, without realising they haven't put on sunscreen.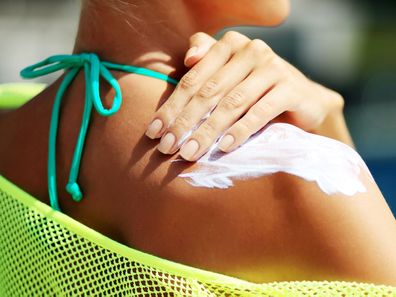 "There's also a real desire for tanned legs, so for many women sunscreen may not be applied until after they've spent some time in the sun."
For the fellas, the prime target for skin damage is square on their backs – not only because we like to pull off the shirt at any opportunity, but because we're less likely to have a partner to apply it there for us.
"For men, it's their back – largely because it's hard to apply sunscreen yourself there, and because men are likely to take their shirts off when they go places like the beach," says Aranda.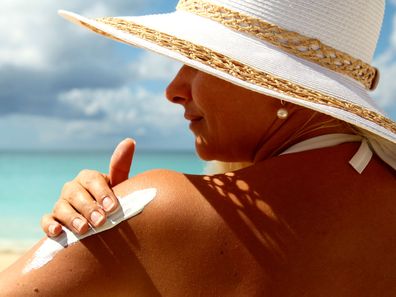 Because Australia boasts less-than-stellar track record with skin cancer, Professor Aranda is keen to point out that at the end of the day none of us should be relying on sunscreen as a suit of armour – and even when you apply it correctly, it doesn't make you bulletproof.
"The easiest rules to remember is to apply the sunscreen 20 minutes before going outside, re-apply every two hours – especially if you're swimming or sweating – and to use enough sunscreen," Aranda told Coach earlier this month.
"For the average adult male, it takes 35ml of sunscreen for a full-body application. If you're a bigger person, it may take up to 55ml, which is a lot more sunscreen than people realise."
RELATED: The six biggest sunscreen myths everyone still believes